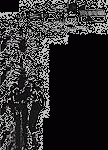 Message: Luke 10:2 – And Jesus was saying to them, "The harvest is plentiful, but the laborers are few; therefore beseech the Lord of the harvest to send out laborers into His harvest." (NAS)
John 4:35 – Jesus speaking-"Do you not say 'There are yet four months, and then comes the harvest'? Behold, I say to you, lift up your eyes, and look on the fields, that they are white for harvest." (NAS) [they are white already to harvest. (KJV)]
John 4:36 – Already he who reaps is receiving wages, and is gathering fruit for eternal life; that he who sows and he who reaps may rejoice together.
There is a world of people surrounding us searching, grappling, pondering, crying out for answers to life's problems- searching for a complete, full and satisfied life and especially eternal life. Searching for peace amid unpeaceful surround ings-soarching for something of lasting value and some sort of self esteem or worth-to their life. It's all found in knowing Jesus as your Savior, as your Lord, as your Friend. John 10:10 – I came that you might have life and might have it abundantly. John 14:27 – Peace I leave with you; my peace I give to you; not as the world gives, do I give to you. Let not your heart be troubled, nor let it be fearful. Most are searching in all the wrong places but there are many individuals amoung you that are already to harvest.
I met one such person recently at a rodeo I was judging. He is a rodeo clown. I was visiting with him behind the stock pens before the first performance as I was waiting for the rodeo secretary to draw stock. He began talking about the scandals he had heard of in different ministries regarding the money they took in. He was bitter toward the ministries, the church and one particular priest he knew. He was curious how myself and cowboy ministries got by. I shared about how the apostle Paul worked day and night in many instances "so as not to be a burden to any of you" and at other times the body of believers sent him offerings so he could be about the business of spreading the gospel day and night. I told him that I would either receive enough from others to go out or I'll work and receive part of my support for the ministry from others. Either way is all right with me. Whatever it takes. We were just having a friendly discussion about rodeo, mutual friends, life's problems. He had a lot of questions. He said he felt he could trust me although we had just met.
I told him about how man is separated from God because of sin (Isaiah 59:2) and how we must confess our sins to God (I John 1:9) and receive Jesus as Lord and Savior (Romans 10: 9 & 10) to have eternal life. Then I showed him a small tract I had in my billfold. We read it together. It's called The Big Question? which starts off like this- If you had died the minute you started to read this do you know that you would be in heaven? Followed by several scriptures, Romans 3:23, Romans 6:23 and Revelation 3:20 and the following prayer. "Dear Jesus, forgive me all my sins and save my soul. I repent of all my sins and ask you to come into my heart and be the Lord of my life. Take control of my life, for I give myself to Thee. Thank you for hearing my prayer and saving my soul. In Jesus' name I pray. Amen."
He looked at me and said, "Nobody ever told me that before." Although he had some church background and knew about Jesus and about the cross, nobody ever explained to him (or he wasn't listening very good) about how to get to heaven. I started to leave as he looked at me and I looked at him. I said "Do you want to?" He said, "Yes." So I led him in a prayer to receive Jesus. There he was-white already to harvest. Later that night after the rodeo he came to the Bible Study for some discipling. He had already told his wife what he had done. So he got off to a good start – (1) telling others, and (2) getting into the word of God for answers and guidance. I told Bobby Howze of Trails End Ministries about what happened. We rejoiced together. See John 4:36 above. Bobby had been sowing the word into this man.
In this same chapter, John 4, we've been looking at, Jesus found someone white already to harvest. The adulterous woman of Samaria he met at the water well. He told her in verse 14, "but whoever drinks of the water that I shall give him shall never thirst; but the water that I shall give him shall become in him a well of water springing up to eternal life." She went back into the city and told the men to come see Jesus. The result – verse 39 "And from that city many of the Samaritans believed in Him." Jesus looked beyond her social behavior, he saw the potential in her and look at the harvest of souls.
Let's look at the potential in people even when there seems to be none. The Bible says the Holy Spirit will not strive with you forever. But God knows the heart and He is the judge. We don't know when the Holy Spirit has given someone over to a reprobate mind. Too many hardened individuals have come to accept Jesus and lead Godly productive lives after a horrible past. Instead of being the judge-let's just do our part and get out into the fields and spread the Good News that Jesus is Lord.
This article may not address the particular problem you may be having at this time but there are times when we simply must turn our thoughts and hearts to others. Philipians 2:4 – "Do not merely look out for your own interest but also for the interest of others." Be assured that there is an answer and solution for every problem you may ever encounter. Remember to go to God often in prayer and read his word daily. Proverbs 3:6 "In all thy ways acknowledge Him, and He shall direct thy paths."
INVITATION TO PARTICIPATE: The Bible says one plants, one waters but God causes the growth. An owner of a Christian radio station told me recently that there are many mission minded people that are not able to go but love to support those going. Actually, that is their special part in mission work. If you are interested in becoming a Cowboy Partner and fellow worker, let me know.
SERVICE: What about you or your group? Is there something I can do for you? Let me know.
Isaiah 6:9 "Also I heard the voice of the Lord saying, Whom shall I sent, and who will go for us? Then said I, send me."
I'LL go.
God's Blessing and peace be upon you.
Your Cowboy Partner and Friend in Christ,
Ronnie Christian